It's great to have the St James fete at St Kew back this year on Saturday the 23rd July. We look forward to seeing you all there for fun and tea.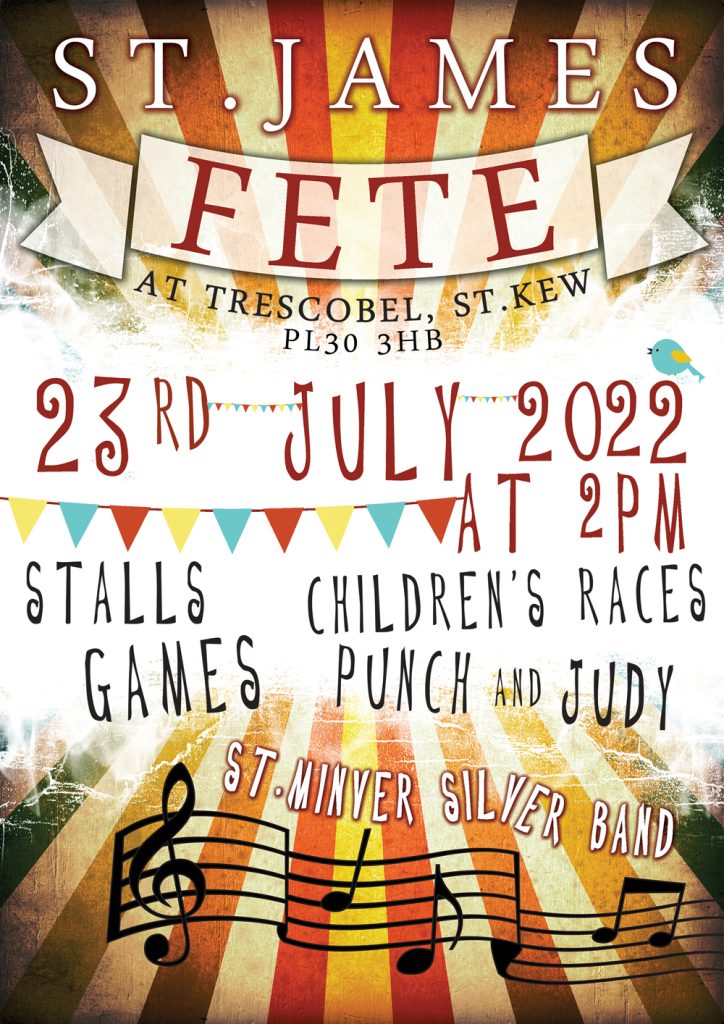 As usual we would be very grateful for any donations of the following:
Jumble, Bric-à-brac, Nearly New, Good China new/nearly new, Bottles for the bottle stall, Books, Garden produce/plants and preserves, Toys in good condition
Please leave any donations at the back of the church by the font in boxes/bags clearly labelled for which stall by Friday evening 22nd July or bring to Trescobel garden on the day. Cakes please bring on day for the cake stall.
Any queries please contact Andrew or Pip Campbell on 01208 841 115.