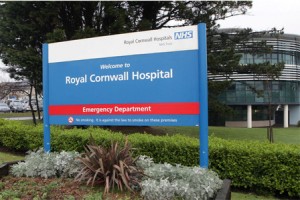 Have you had transport difficulties getting to a hospital or surgery appointment?
PARA has been running a successful Hospital Car Service since 1984. This has only been possible because of the volunteer drivers.
Until last year the service was organised by Reg Ironside with three drivers, when Reg retired we had only one driver left, Harry Hardcastle who has be driving for the service since 1995. Reg has done a marvellous job of organising the Car Service over the years, his services to PARA will be missed as he has now retired from PARA as well. We need to find more people like Reg in the community.
Recently we asked the community for volunteer drivers and fortunately six people responded. The Service will now be coordinated by two committee members, Pauline White and David Short.
We now have drivers from the St Kew parish as well as St Miner parishes so now we cover a larger area, if you need a "lift" then there will be a driver near you.
Details of the Hospital Car Service can be found elsewhere in the Link, on notice boards and in shops around the parish.
Standard charges are based on 45p per mile and includes reasonable waiting time: A rough guide for miles to; Truro 36; Bodmin 13; Exeter 75; Plymouth 40; Penzance 48; Hayle 40; Newquay 22; Wadebridge 7; St Austell 24; Port Isaac 6.5; Falmouth 38;
If you need transport please ring one of our voluntary drivers. Charges are based on 45p per mile and does not include Parking and Toll charges. If you are receiving income support you should take evidence of this for reimbursement.
St Minver Area    
Mr Peter Watson           01208 862452
Mrs Jacqui Watson        01208 862452
St Kew Area        
Mr David Pullen             01208 881148
Mrs Bridget Pullen         01208 881148
Mr Ricardo Dorich          01840 770225
Mrs Elizabeth Dorich      01840 770225