The Make Club is a fun space to explore, create and get messy! Each workshop is led by an inspirational artist and/or maker. There are materials available for parents and children to get involved – fun for the whole family.
Spaces can be booked in advance via the Endelienta website www.endelienta.org.uk. £5 per family.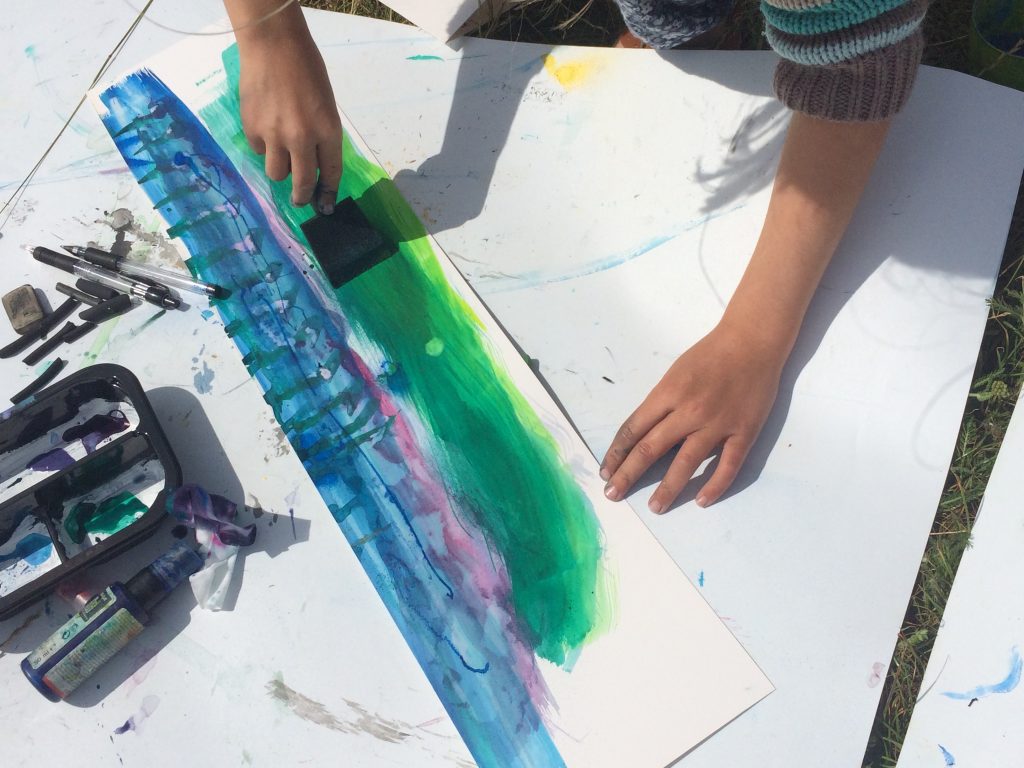 January 18 – Ocean Collage using fabric and simple sewing. Will you create a dolphin, whale, starfish or something else?

February 22 – Creating pictures to tell a story with Ness Lannen. At the heart of every story there are just 6 simple building blocks, in this workshop you will learn to recognise these steps and be able to use them in all your future creative story making.
March 21 – Art workshop with Tina Kutter
April 18 –  Tessellations and tiles, exploring repeat patterns. We will create our own patterns after being inspired by Escher's animals and patterns.