Helping others. Helping others help themselves. Helping others help others.
This is the journey we described to Her Royal Highness the Duchess of Cornwall when she visited us recently.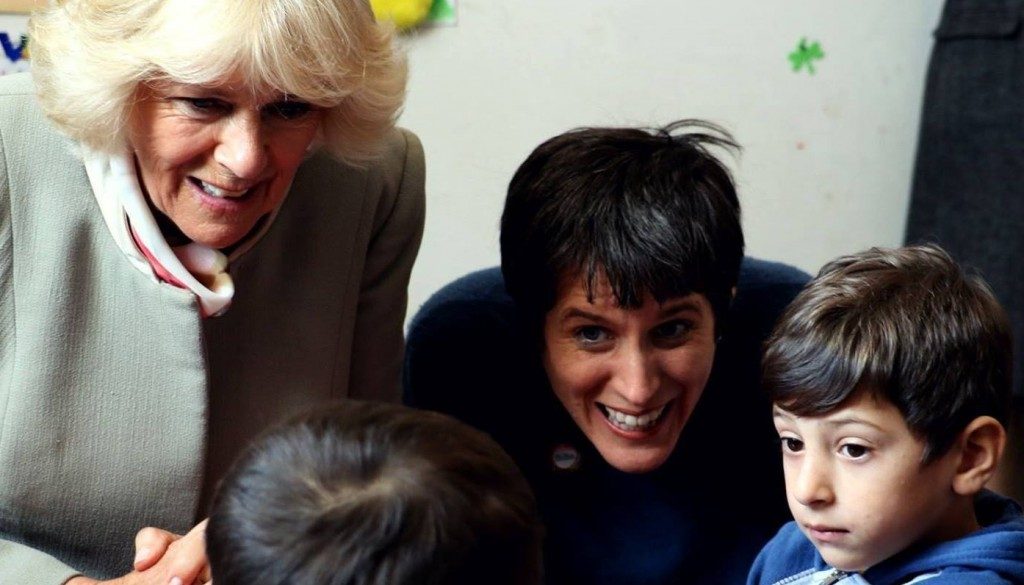 Fushë Kosova is perhaps five miles from the centre of Prishtina. On the dual-carriageway, you can get there in five minutes. Five miles and five minutes from the jazz bars and the morning macchiatos of the capital, families are trying to live in single rooms on 60 euros a month.
We discovered the Ashkali community of Neighbourhood 29 in Fushë Kosovë by accident – and by individual stories: the boy with burn-scarred legs whose family couldn't afford the few euros for ointment; the children who couldn't go to school because they had no shoes; the girl who wanted to go to school but was refused because of a bizarre regulation that required children over 9 to pass a test before registering to school. A community where the main employment is going through bins for scrap metal to sell for a few cents; a community where the money children earn from begging is essential to family income. (To see the local children's view of their own community, have a look at the wonderful This is Neighbourhood 29 photo project.)
So TIP has been working with the community since 2011:
Saturday activity classes for children, to give them skills and fun and a healthy snack;
Catch-up classes to get children ready for school and help them stay;
Lobbying the Government and the municipality to get the children accepted;
Two community advocates from the community, mediating between the families and the school;
Collection and needs-based distribution of clothes and shoes (trousers worn by Ambassadors can be seen on the streets of Neighbourhood 29; children are walking to school in shoes collected in Hawaii. When a child turns up in the depth of winter without socks we can give them a pair, donated by someone like you);
Healthcare advice, and urgent medical supplies;
Literacy classes and English classes for adults;
Art and dance sessions for children;
Bursaries for young people who want to finish education – and adults who never had the chance – who in return work on our projects;
Micro-finance projects – soap-making, recycling, decorative candle-jars, shoe-shining – to give parents some very basic income and enable them to get their children out of begging and into education.
Now we're supporting the Changemakers, a group of community members who want to improve their community themselves. They've already run clean-up campaigns in the neighbourhood and started a kindergarten. Our work in Fushë Kosovë has been funded by a lot of generous individuals and by significant project grants from several international institutions and Embassies. It depends on volunteers, most of them from the community itself.
For more information, please go to http://theideaspartnership.org/wp/