The Friends of St Endellion Church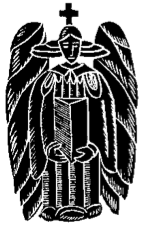 The Friends of St Endellion Church is a charity founded by the Right Reverend Richard Cartwright in 1983 whose purpose is to unite in fellowship those who value this ancient Collegiate Church and seek by prayer and financial support to maintain its work. We seek to advance the Christian religion and specifically assist with the fabric, fittings, ornaments and furnishings of the Church. We have been honoured by Dr Rowan Williams' recent agreement to be our Patron.
The Friends make donations to the PCC to further its worship and to enhance the comfort and beauty of the Church. In the very recent past, the Friends purchased the grand piano which is regularly used for services and concerts and the new porch doors which help to retain heat, provide additional security and improve the appearance of the main entrance.
Many visitors to the Collegiate Church of St Endellion feel that it is a very special place. Its beauty and unique atmosphere attract them back time after time, whether to worship, enjoy concerts or simply to savour a peaceful moment. It is a separate organisation from the Friends of the Music Festivals but is a way to retain a connection with the Church for all those who have enjoyed its special qualities.
We warmly welcome new members and would invite visitors to consider joining the Friends.   The current annual subscription is £10 per person, £15 for a couple or £150 for life membership (£100 if over 65). If you are a UK taxpayer, completion of the Gift Aid declaration will enhance your contribution by 25%. A standing order and Gift Aid declaration are to be found on the rear of this sheet and should be sent to the Membership Secretary, Miss Diane Coombes, Trelights, Town Tree Hill, Dawlish, EX7 9LD or email: trelights@btopenworld.com
Members receive an Annual Newsletter which helps them keep in touch with events happening at St Endellion. If you have any queries about membership, please either contact me or Diane for further information.