Recorded Services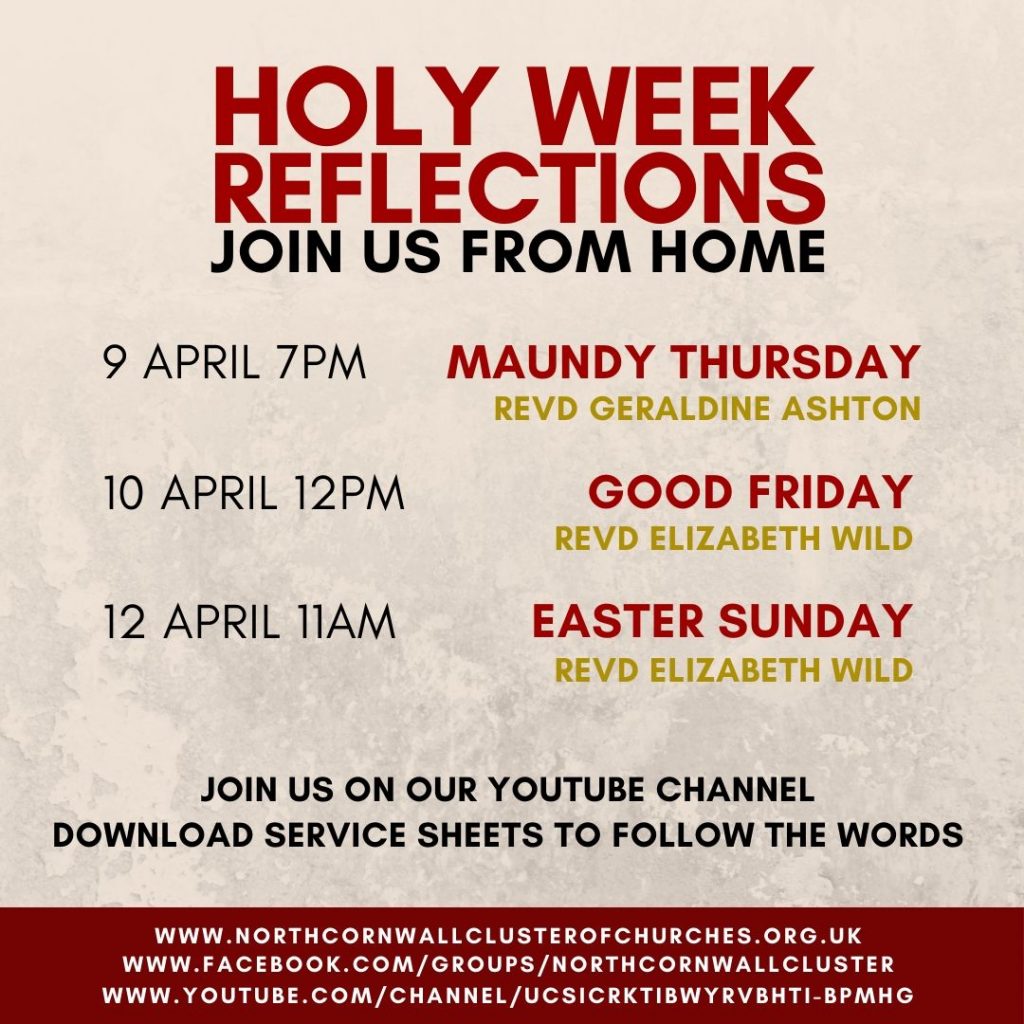 Join us from home for Holy Week and Easter services via our YouTube:
5th April – Palm Sunday, 11am
Click here for a service order.
Click here to view the service.
9th April – Maundy Thursday Reflection, 7pm
10th April – Good Friday Reflection, 12pm
12th April – Easter Sunday Reflection, 11am
Links to each service will be available from this website.