Reflective Day on the image of the Unicorn led by Revd Professor Paul S. Fiddes
Saturday 28 October, 10am-3pm  St Minver Church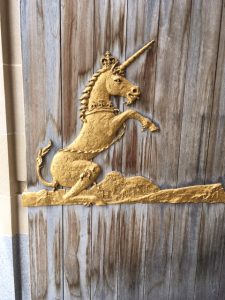 Various meanings of the unicorn in the Christian spirituality of Mediaeval and Renaissance times will be explored in the morning session.
In the afternoon, young people from the North Cornwall Cluster will explore the popularity of the image of the unicorn in today's youth culture, drawing on films, books, television and the internet.
Revd. Prebendary Paul S. Fiddes is Professor of Systematic Theology, the University of Oxford and a Prebendary of St Endellion.
Tickets £10. Children free. Tea and coffee 10am -10.30am  in St Minver Church. Bring a picnic lunch.
To book – on line click here 
or telephone  rev.judith 01208 880181 or rev.judith@btinternet.com