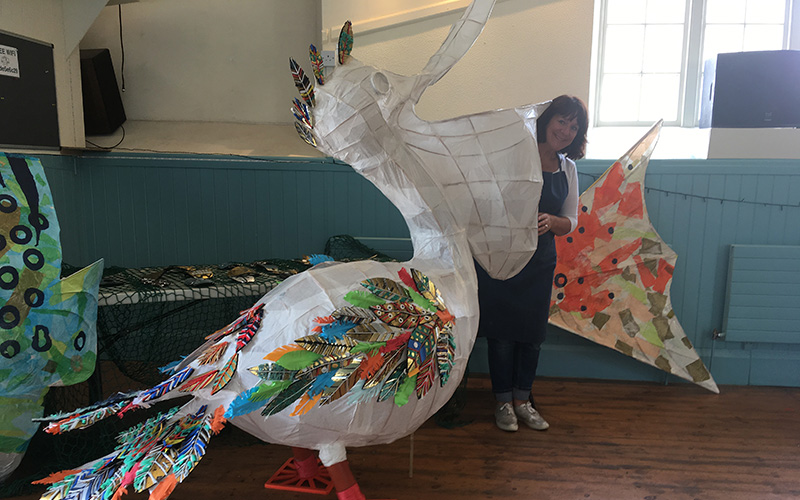 On Saturday 26th the village hall was full of activity as the finishing touches were being put in place for the Harvest of the Sea project. This was a FREE workshop and gave everyone an opportunity to contribute to the community shoal and to meet a large bird and sea creature!!
The giant Pelican, created by two local artist, was finally dressed in beautiful feathers made from recycled materials and there were plenty of fish made ready to to be added to the community shoal .The giant fish will be part of the carnival procession on Saturday September 2nd and will accompany all the children from the Stay and Play group who have worked hard to make the fishes shiny scales .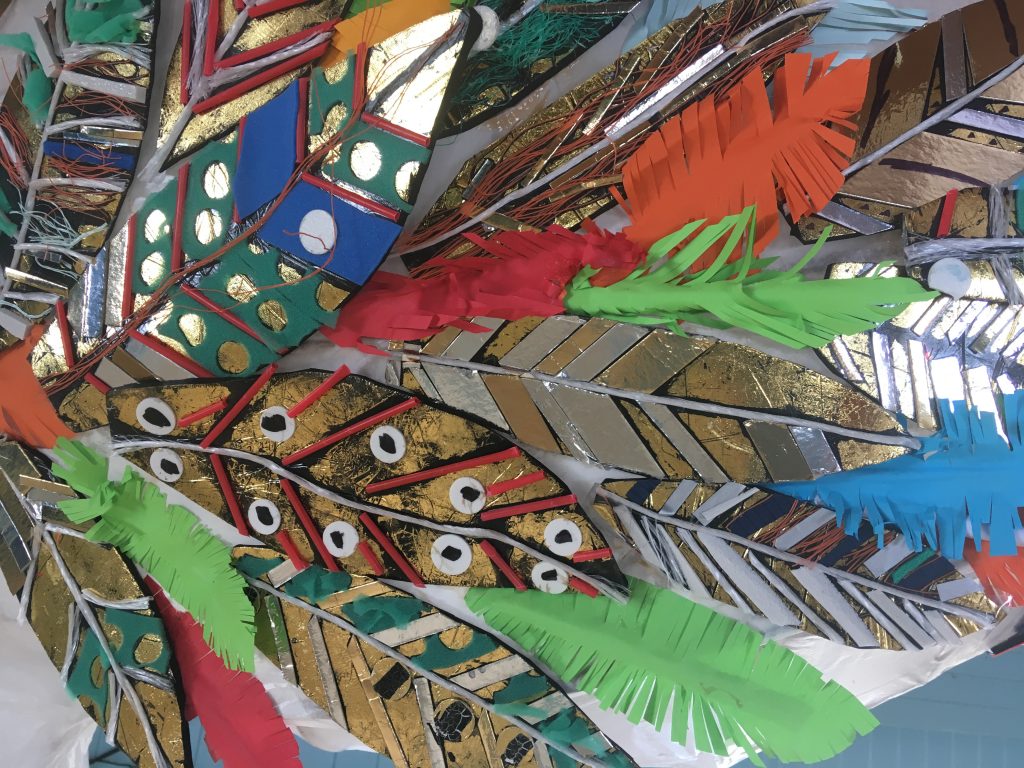 Tea and refreshments provided a welcome break whilst the giant fish created by the art group at school was decorated for the carnival celebrations on Saturday September 2nd.
All the wonderful community art work and installations will be installed into the church on the 6th September ready for the school and Pisces Harvest Celebrations on 29th September and everyone is welcome .