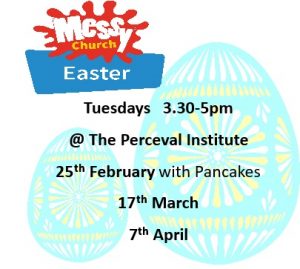 Messy Church will be closed for January and opening again in February 2020 looking towards the Easter Story.
Messy Church is for all ages of people to take part in crafts and activities, bible stories, song and prayer in a welcoming environment of fun and enjoyment.
We will start each sessions with refreshments and a welcome game followed by different actitivies and a short celebration.  we will close with a light supper.