Past and Present
In the past 'Harvest ' was always celebrated in the varies churches and chapels in Port Isaac. There is plenty of evidence in the historical archives of this annual event being marked as a special time in the calendar . Following on from these traditions of the past, the theme of 'Harvest of the Sea' has been rekindled in the form of an inclusive community project. This has included the school and various groups of all ages and involved artists, film makers and musicians. Its aim is to to celebrate, share and document the rich fishing heritage of Port Isaac in a modern and creative way.
On the afternoon of Friday 29th September the school will celebrate the Harvest of the Sea in St Peters Church through song, film and art. The school children working with Janet Townsend will be singing a traditional working song of the sea and also sharing more music they have created with Emma Mansfield. During the performance the giant fish created by the schools art club, will turn into a screen to show the film that has been created by Hana Backland around the whole Harvest of the Sea project. This film will show a brief glimpse into life in our modern day fishing village in 2017 and will then become a part of the historical archive for Pisces.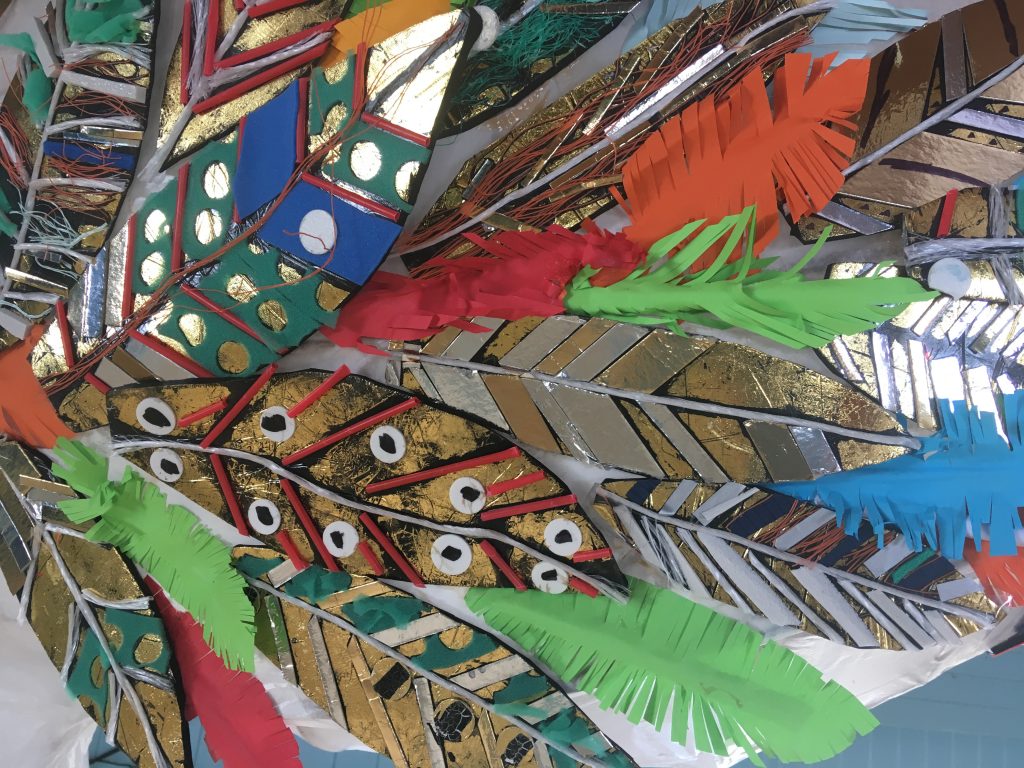 The historical group Pisces will be providing tea and cakes at the end of the afternoons performance and this will hopefully give the young and older generations an opportunity to come together and share the Harvest Celebrations and also see how it has also reached out beyond the village. Alongside the art installations and exhibition of the history of fishing at this event there will also be a display and information about the villages link with Kosovo through the Ideas Partnership. Children from both communities have worked together and thanks to Elizabeth Gowing, who runs the charity, their children's work has now been woven together with ours . The Pelican ,which is the symbol of the Balkans, with its colourful feathers created from beach cleans and the huge shoal of fish which are feeding it, represent one community supporting and caring for another.