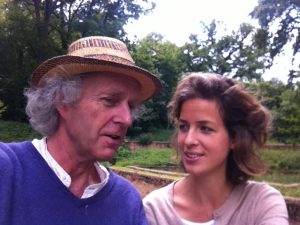 Four Quartets, with Flora Pethybridge & Ashley Ramsden
Thursday 5 October, 7.30pm, St Endellion Church
"We shall not cease from exploration
And the end of all our exploring
Will be to arrive where we started
And know the place for the first time…"
Join us for an intimate performance of TS Eliot's visionary masterpiece. Flora Pethybridge is a singer and storyteller, Ashley Ramsden the founder of the International School of Storytelling UK. Their touring presentation of one of the great poems in the English language is the stuff of legends. There will be beauty, laughter, and poetry in abundance.
"An amazing mind-stretching evening, leaving me puzzled and enchanted".(Audience member)
This is the first evening event of the North Cornwall Book Festival.
Tickets £6
Telephone the Endelienta Box Office on 07787 944935
To book on line  click here