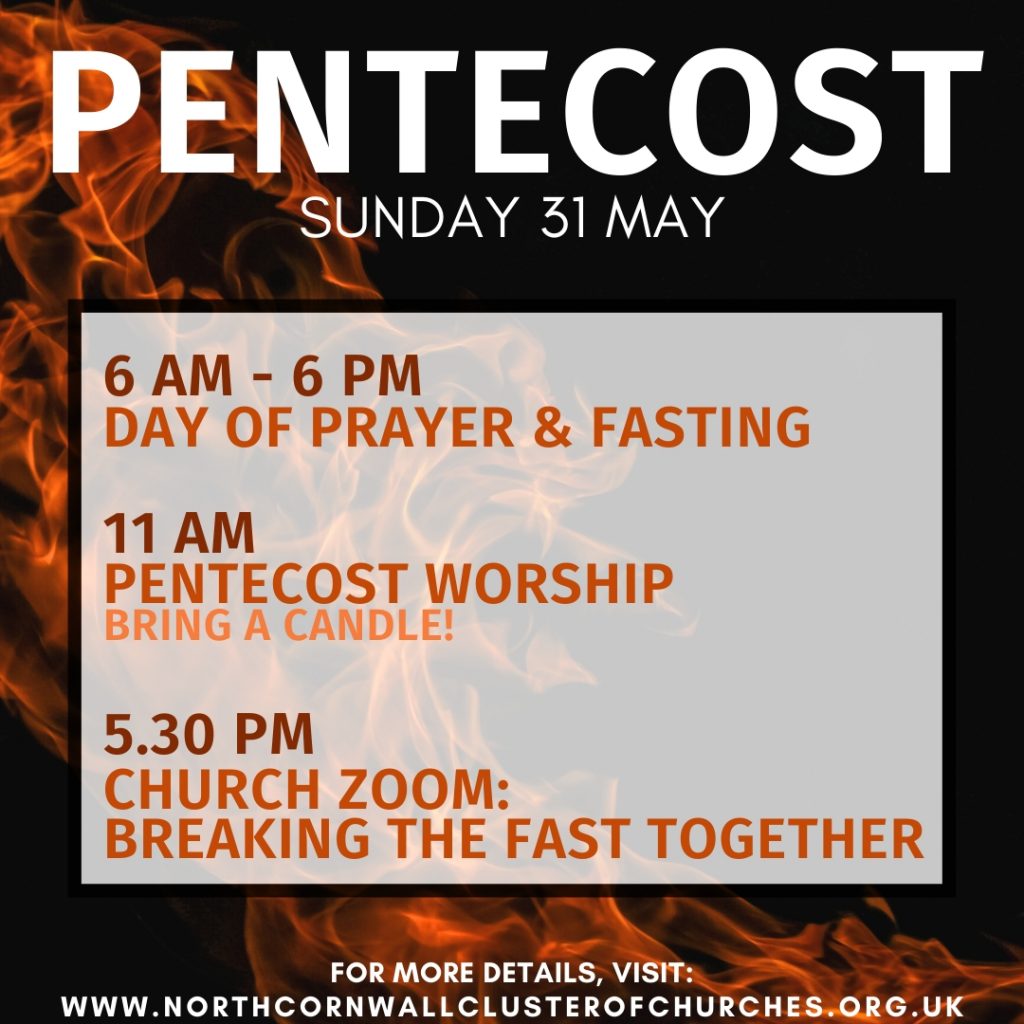 Join us for a day of prayer and fasting!
We are suggesting that as a cluster we set aside a whole day to fast and pray for ourselves, our families and friends, our church, our community, our nation, and our world, with the expectation that God will meet us and pour out his Holy Spirit as he did on the day of Pentecost (Acts 2:1-4).
Our day of prayer and fasting will begin at 6am and continue until 6pm.
We will join together in worship led by Geraldine at 11am, with contributions from Michael, Judith and David.
You'll need to bring a candle to light during the service.
We'll finish the day off by breaking our fast together over Zoom at 5.30pm.