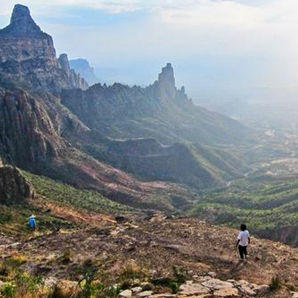 A different way of being Christian, an African form of faith in Ethiopia, led by Dr John Binns
Saturday 24 June, 10am to 3pm, St Endellion Church
The Revd John Binns, Vicar of Great St Mary Cambridge and author of a recently published listed book on the history of the Orthodox Church in Ethiopia, will be leading the day.
His subject will be: 'A different way of being Christian – the development of an African form of the faith in Ethiopia.
He will talk about the fact that  Ethiopia is a very ancient Church and was among the First Nations to become Christian, following its own way of being Christian, keeping the a Jewish laws if the Old Testament, a close relationship with Islam and with a unique approach to liturgy and church architect, as well as an oral tradition of theological scholarship.
Cost £10
To book with the Endelienta Box Office  telephone 07787 944935  or go  online  www.endelienta.org.uk
Or call Rev. Prebendary Judith Pollinger on 01208 880181 or email rev.judith@btinternet.com
Please bring a picnic lunch, drinks provided